May 12, 2022
Coffs Harbour Waste Conference 2022
It was great to be out and about again talking to those attending the Waste Conference last week. We were instantly reminded of what a passionate, dynamic industry we are involved in. Talking face to face with customers and peers really does get us thinking about the future innovations and excited about our partnerships and future projects.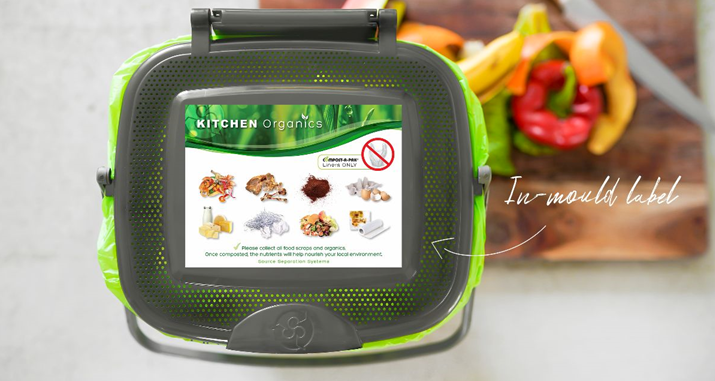 FOGO was certainly a key focus.
It was great to be able to present our new Vented and Hybrid Caddy options for review. Designing new products is always a challenge. In this case our team felt extra pressure given our Solid Caddy is such an industry leading design. We were really focused on maintaining the in-mould label which optimises education for communities. As was the theme of so many of the presentations, education really is key to FOGO.
Waste Management Review recently published an article about our Innovative Caddy designs, which you can read here. If you missed the conference, and are leading a future FOGO Project in your community, simply get in touch with Ellie and she will be able to send you a sample to trial. Using our caddy is definitely the best way to understand the unique advantages of our units.

Back in the office on Friday, we hit the ground running…literally… as we commenced the delivery of 84,414 rolls of Compost-A-Pak Liners and educational kits for a project we have now been participating with for 5 years.
We are really proud of our retention rates for FOGO projects. With over 10 years' experience in FOGO Distributions, and so we know what makes a successful community project. You can read our top three tips for implementing FOGO Programs here.
We have also invested to develop our own unique Software specifically for FOGO distributions. Visiting every house in a community is a unique opportunity for councils, which can present additional benefits. You can read more about leveraging our unique software here.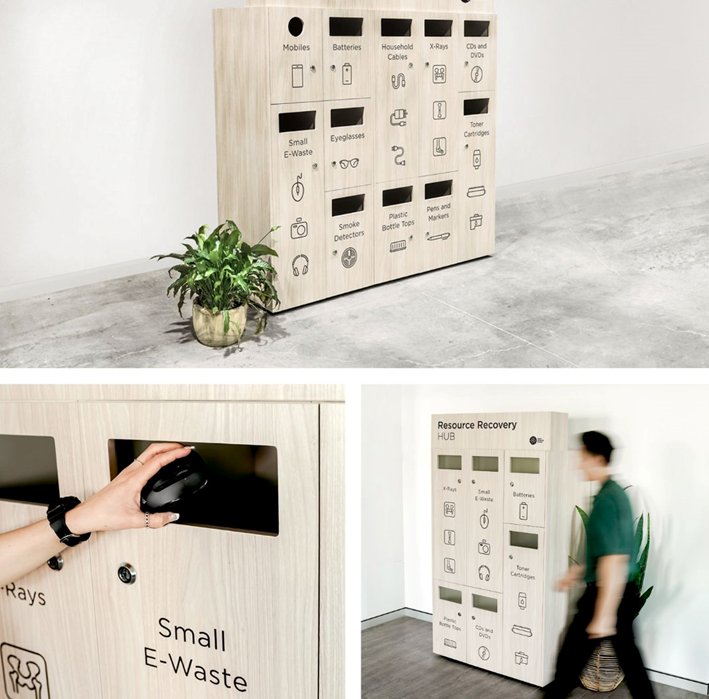 Optimising recovery with our Recycling Wall Hub.
Coffs is always a refreshing change given attendees are all industry insiders, who intrinsically understand the importance of clean streams of single materials to optimise recovery. As such our new Recycling Wall Hub was really well received, sparking many conversations about unusual streams of waste. This unit has a modern streamlined aesthetic, yet hides numerous streams, which can be customised to each site. This allows freedom to build on traditional e-waste streams, extending collection to items such as eyeglasses, which can be donated and items such as X-rays and DVDs which can be recycled if collected in bulk. You can read more about the design and success of this product here.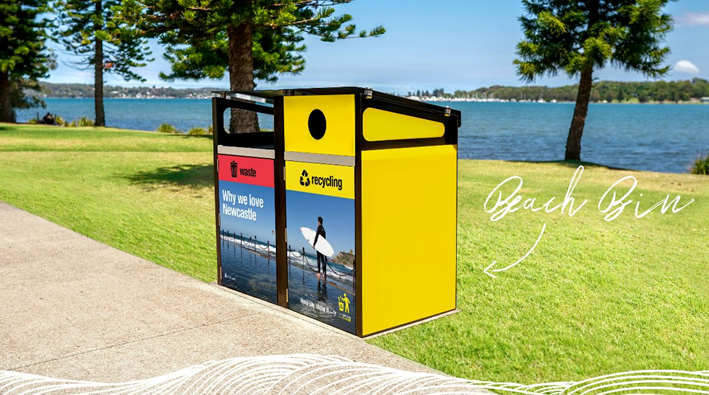 Beach Bin expanding to 360 Litres.
We also presented our new Beach Bin, which is designed for Australian conditions. Made by Glen and his team in Newcastle, this unit is made from aluminium and features full side panels to minimise litter and sand build up, as well as minimising the risk of fire with limited air flow. The unit is built for the long term, with replaceable panels, which can also be Vinyl Wrapped.
Several attendees did discuss the need for a larger 360 Litre Public Place unit, to maximise space and reduce pick up frequency. One of the advantages of being an Australian family business is our ability to be so agile, and so this larger design is already in the industrial design phase, with the larger size expected to be available by the end of the financial year.
Coffs Harbour Waste Conference was the first of a number of events we have planned this year, and we are really excited to be back networking with all the passionate people in our industry and catching up with so many old friends.
We hope to see you again soon, however in the interim join us at Linked In to hear more about our thoughts and contributions, aimed to make Australia's future more sustainable.
Pete, Ellie, Emily and the team