Rollout & Distribution Programs
Leveraging the unique opportunity presented by visiting every household in your community, our distribution team will meet your delivery goals, whilst also conducting an audit. Using our own unique software, specifically developed for purpose after years of experience partnering with councils on Recycling & FOGO programs, we will work with you though a remarkably simple process, which will enable you to improve the accuracy of your database, and ultimately optimise your revenue and service levels.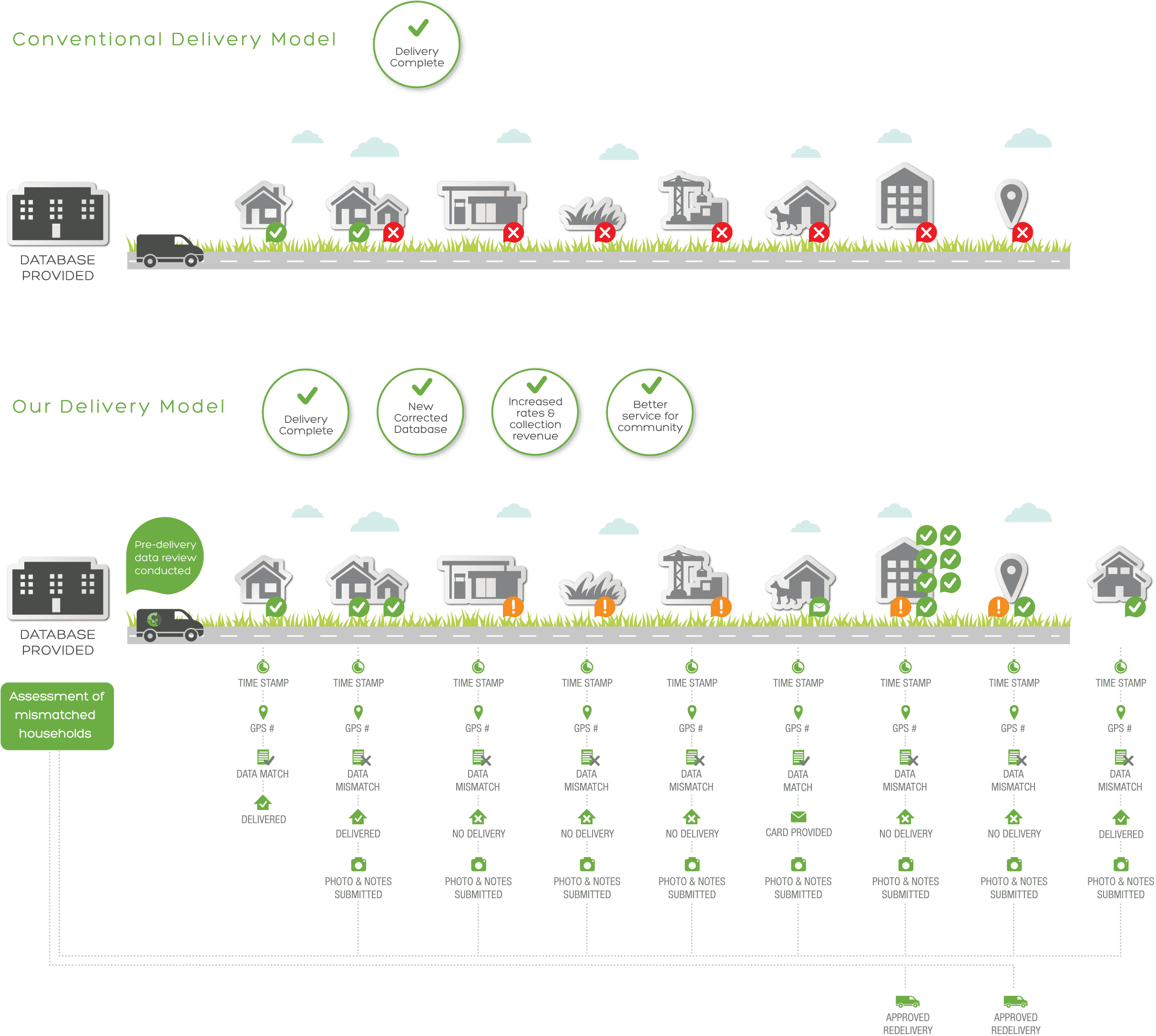 Enquire Now
Contact us to discuss your next rollout and distribution program, and to learn more about how our unique software works to achieve so much more than a door to door delivery.