Community Asset Auditing
Do you have concerns about the assets in your business or community?
Our unique asset auditing software is adapted for each project to your specific requirements. Critical questions, such as confirmation of the safety and compliance of local playgrounds, can be easily answered with our software enabling a full audit report. Defined by you, the report can include features such as GPS tracking, asset serial number details, safety and compliance reviews, and even photos and notes providing details of any identified hazards, all of which can be transformed into prioritised work orders pending approval.
Let our people and software make it simple for you!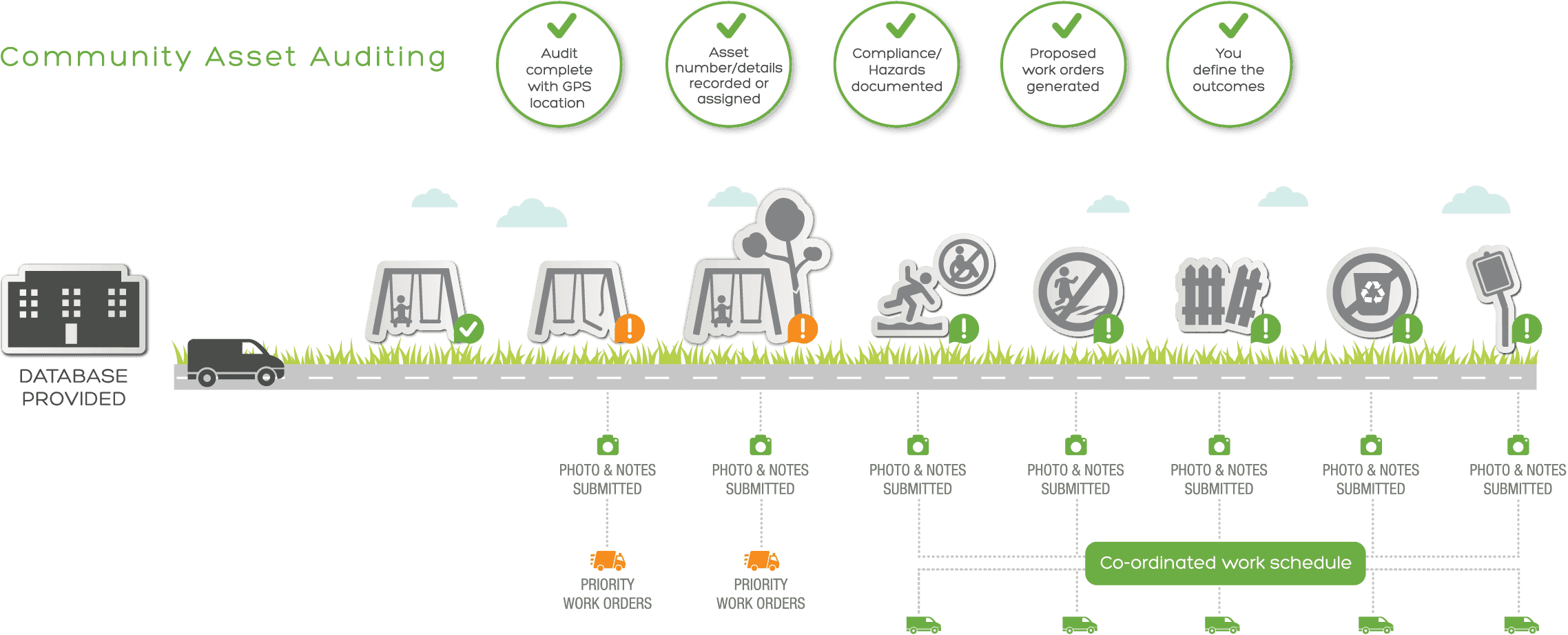 Enquire Now
Contact us to discuss your challenges, and to learn more about how our unique software works to simplify asset auditing.