April 14, 2023
Visit to our Local FOGO Facility
Recently our team were fortunate to get an insider's tour of our local FOGO compost processing facility. It was absolutely inspiring!
The team arrived back at the office feeling even more motivated having seen the scale of difference FOGO is making in our community alone. It's genuinely exciting to be a part of.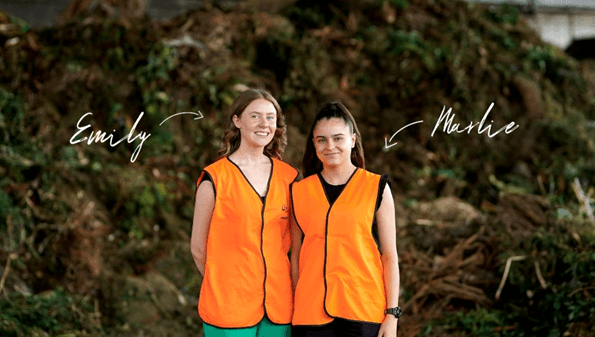 Whilst the technology is impressive, with finely tuned inputs and scientific monitoring, the processing plant is essentially allowing nature to take charge and do its magic, just like it has for millions of years.
The first step being a manual one in which the contamination is removed. Be kind and check your FOGO bin for plastic bags and contamination, as there is a person like Larry at the other end who manually searches through and removes contamination. If in doubt about an item being compostable, choose the landfill bin.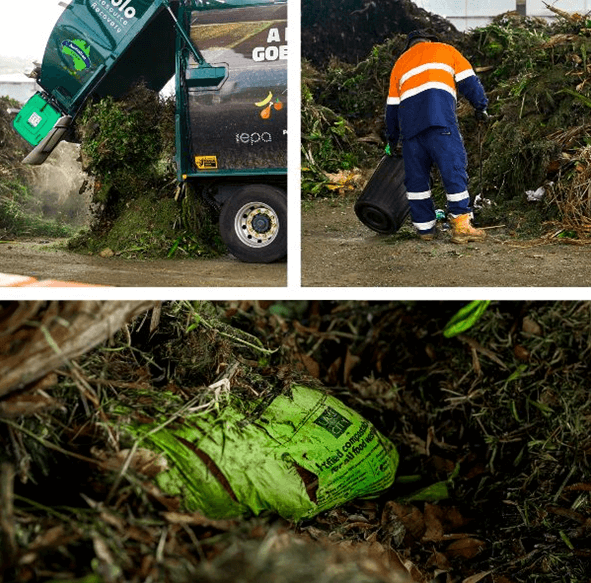 Then after just one week in the tunnel, which accelerates the composting process, there was hardly any sign of the huge volumes of Compost-A-Pak bags which entered, not many evident food products, apart from a few pieces of bone and sticks. After another 6 weeks finishing in rows, rich luscious compost is ready for farming and local community spaces. Nature really is magic!