March 30, 2016
The Next Generation Kitchen Caddy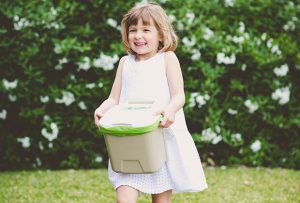 At Source Separation Systems, we believe small actions can change the world, and so we are passionate about inspiring people to live more sustainably.
In Australia, approx. 50% of household waste is organic, and we know a successful organics program can have a significant impact in reducing community landfill rates, and improving sustainability.
Over the last twelve months our team have been busy reviewing best-practice organic kitchen waste collection programs,and understanding the key challenges, with the aim to improve our products. We are really excited to announce that we will be launching a new Kitchen Caddy in the coming months.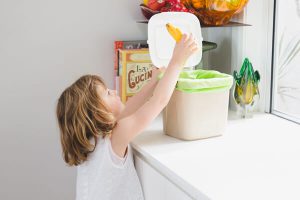 The next generation Kitchen Caddy builds on the success of our conventional caddy, but is packed with additional features, developed as an outcome of our research talking to customers. In addition, in an industry first, the new technology we are using will revolutionise educational messages, making in much easier for families to divert their kitchen waste correctly.
And what's more, not only is this caddy designed by our team in Australia to assist Australian families, it is also 100% manufactured in Australia.
Want to know more? Call our team on 1300 739 913 to view one of our first- run production units, straight off the Australian factory floor.