May 28, 2014
Talking To Experts – Recycling In The Public Place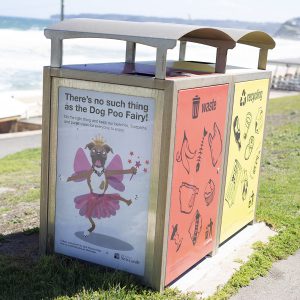 Implementing behavioural change is notoriously difficult, and in public places it can be even more challenging with transient visitors and at times, large volumes of waste.
We were lucky enough to have time with Chris Jeffreys, General Manager of the Packaging Stewardship Forum (PSF) to discuss her tips on recycling in Public Places.
Chris has years of experience in the waste and recycling industry, and in her current role, is implementing recycling programs in partnership with Australia's major away from home venues. In fact under her leadership, the PSF team have now celebrated the significant milestone of reaching more than 1 billion away from home visits annually with their recycling installations. Chris is passionate about making it just as easy for people to recycle when they're away from home as it is when they are home. Here are her tips.
When implementing new recycling programs, what are the key steps you take to ensure you achieve successful behavioural change, which is sustained into the future?
There are variables in each recycling program we implement, however there are a few key principles we follow to ensure success.
– Key points to establishing a change of behaviour around disposal in public places is to display a consistent message. The 'Do the Right Thing' message has been consistently used by the Packaging Stewardship Forum and its former identity the Beverage Industry Environment Council since the 1980's. The message is on every piece of infrastructure that has been put in place as part of our projects. There are standard colours of red for waste disposal and yellow for recycling. Use of the standard colours in line with the Australian standards sends a consistent message to the public when used on public place bins, as most Australians recognise the red and yellow on a bin system in a public place matches the colour on their bins at home. A no brainer really!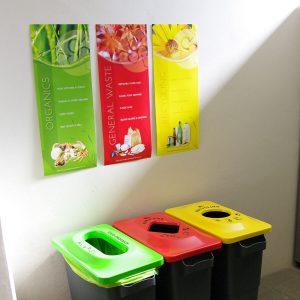 – Importantly, bins should also be placed where there is a flow of traffic or near where people gather, so they are convenient to use.  If you are not sure where to locate a bin, an easy way to identify hot spots or a good location is to undertake a site assessment to observe where most of the littering or disposal  is occurring. You can simply then place bins either in that location or nearby, where it is still easy to service.
– Visibility is also essential. Too many councils and businesses combine bins with street furniture which makes them barely visible and often not located near a point of convenient disposal. This is why litter often occurs near a bin. Remember most people when out and about you only have a few moments of their attention to locate a bin unless they are already consciously aware of not littering. If you make bins difficult to see or inconvenient to access, the end result will be additional litter.
Communication is obviously a key challenge in public places.
Do you have any tips on what works most effectively when developing signage?
Signage should always incorporate the standard Australian waste colours of red (waste) and yellow (recycling). Messages should be short and clear. Not too much information. Remember you generally only have a few seconds to get your message across, so don't write a short story as it won't be read!  Use key messages only.
Communication is changing with the rise of social media, and shift towards shorter snippets of information.
Do you think it is important to integrate newer communication styles and technology in your strategy?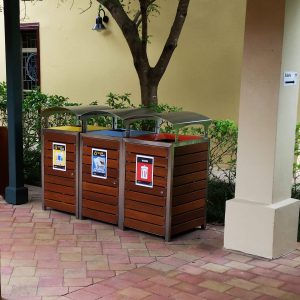 If you are implementing a new communication strategy for your organisation, then newer forms of communications are important. However be aware that social media takes time to manage. It isn't enough to just send instantaneous messages or posts, equally importantly, you also need to be able to respond to enquiries within twenty four hours or it is not a good look. Don't do social media unless you have the time and funding to do it well.
How important is it to consider the key waste items in the specific vicinity and adjust your program to suit?
In public places, my experience is that the main key items that contaminate the bins are usually domestic or business waste.  To address this issue I would recommend an additional sign somewhere on the system to notify that the material in not allowed in these bins.  This situation usually occurs on council property near businesses or in parks in residential areas.  If this is a key concern, limiters on the opening of the bins can also be used as more often than not, the business or domestic waste is bagged and will not fit through a narrower opening.
Do you have any tips to share for introducing recycling programs in public places?