May 29, 2014
Talking To Experts – Recycling In The Community
The Resource Recovery Team at Bankstown City Council have a motto that reflects their passion, "Lets change the world, one bin at a time!" 
And the team are indeed changing the world, having amazing success changing the behaviours of hundreds of members of their local community, through a diverse range of  innovative waste and recycling programs.
These programs have not only won several prestigious awards, but are now being used as the benchmark for similar programs across Australia.
Recently, we were lucky enough to chat to Daniela Santucci, the Manager Resource Recovery for Bankstown City Council, who shared with us the team's unique  7 Step Program which they use for such programs.
However, to set the context, we thought it would be useful to first provide you with an overview of two of their most successful, award winning programs…
– 20 years after the implementation of separate recycling bins, the Recycle Right Campaign aims to reduce contamination rates in yellow bins to below 10%. After significant research, testing and community consultation, this community education program including bin inspection officers, was released to a very receptive public. It is now benchmarked as representing industry best practice, particularly within culturally diverse communities. The long list of awards won by this program reflects this success, including the prestigious Premier's Green Globe Awards 2012 (winner of the waste and recycling category). Keen to know more, view the film put together by the project team.
– Bankstown's 'Wheelie Good® Compost' and 'Wheelie Good® Mulch' program successfully achieves closed loop recycling by encouraging residents to get involved in collecting their green waste for composting, which is then used to create certified compost, and mulch, as good as you will find in any nursery! Since 2012 program events have attracted nearly 5000 households, and distributed nearly 17,450 bags and 400 tonnes of product. Mayor Khal Asfour, summed up the astounding benefits when accepting another award for this program, stating "That is a win for the environment and a huge win for our residents because this closed-loop process is providing them with free garden products but also represents an annual saving to council of $1.5 million" You can learn more about how the team developed this innovative program here.
Daniela shared with us a seven (7) step approach which the team use for implementing their new waste and recycling  programs, including the programs above, and more recently, their Litter Prevention program.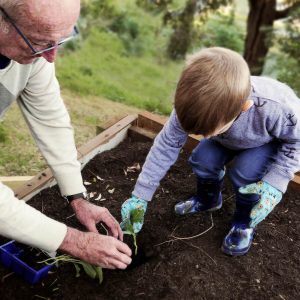 1. Start with the end in mind. Be clear what you want to achieve from the beginning and make it SMART- Specific, Measureable, Achievable, Results and Time driven.
2. Understand your audience. This is the key to making your new program a success. It's important to understand your social and demographic profile.
3. Learn from others. There is a good chance that someone in the country or overseas has attempted to implement a similar solution/program. Find out what they did, what worked and what didn't for their community.
4. Listen and watch your community. Sometimes people's actions differ to what they say they do, that's why listening to the community is just as important as watching what they do. Surveys and focus testing helps you to understand what your community wants and thinks, whilst undertaking trials and pilots on a sample of the community will give you an insight into what they actually do, and what they respond to the most.
5. Use the data. You can't measure it without data, so ensure that you collect data, before, during and after. Use this data to evaluate, and make recommendations.
6. Communicate, Communicate, Communicate. People love feedback! Tell them what worked, what didn't and where improvements are needed.
7. Think Small to achieve Big. The Resource Recovery Team at Bankstown Council has a motto for the Recycle Right Program. Lets change the world, one bin at a time! 
Do you have any tips for encouraging recycling in the community?