January 26, 2021
It doesn't require a lot of effort: Sydney Council's Food Recycling Trial Extended
Our team have been promoting Food Composting Programs for multi-unit dwellings for such a long time, and are really excited to be working with local Sydney Councils, who are proving how effectively it can be done!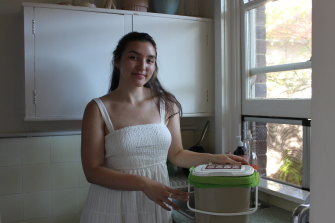 Erin Clay recycles her food scraps under a City of Sydney program. 

CREDIT:

JACK CROSSING

When Erin Clay moved into an apartment, the last thing she wanted to do was contribute to landfill by throwing food waste into the rubbish bin.

So Ms Clay, of Potts Point, was quick to join the City of Sydney's kitchen recycling trial.

"We've never really had compost solutions for inner-city living, so I think it's good when you don't have a backyard and can't do it yourself," she said.

She was familiar with the trial, having initially joined while living in a share house.

The city's food scraps recycling initiative would be expanded to more than 21,000 households this year, a City of Sydney spokesperson said.

The council provides a small kitchen caddy, a supply of compostable caddy liners and a food scraps bin to residents.

Lord mayor Clover Moore said: "An average Australian family throws out an astonishing $3500 or more worth of food every year, amounting to about one tonne of food waste.

"With approximately 8 per cent of our total greenhouse gas emissions generated by waste, it is vital that we divert as much waste from landfill as possible."

While other Sydney councils have a combined food and garden organics waste service, the City of Sydney said this option was unworkable given the city's large proportion of apartment dwellers. In 2021, the council will be assessing more permanent food organics recycling solutions.

"Preliminary results indicate the trial is on track to success, with good recovery and participation rates, low bin contamination, high customer satisfaction, and delivery of multiple environmental benefits," the council said.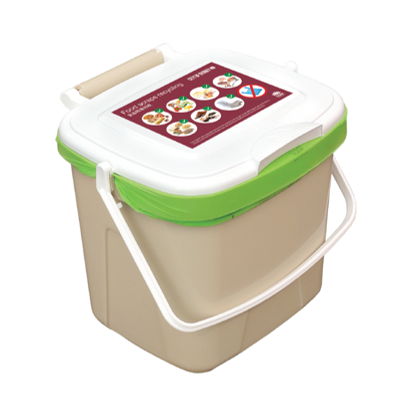 In Woollahra Council, residents can get a free kitchen caddy and caddy liners. "Our residents can create compost simply by placing their scraps into their green-lid bin," a council spokesperson said.
Woollahra operates under the Food Organics and Garden Organics system facilitated by the NSW Environment Protection Authority. It allows for the disposal of food and garden organics in a combined system that converts food waste to compost and fertilisers.
Penrith City Council has been part of the program for 10 years and Randwick will join in 2021.
"It doesn't require a lot of effort, but you're still doing something good for the environment," Ms Clay said.
Having experienced a more specific waste disposal system while living in Japan, Ms Clay believes it's a matter of education just as much as an issue for councils.
"I think that Australians have a really limited knowledge of where things go … people put coffee cups in the recycling," she said, calling for more education and accountability, as well as consistency across councils.
The City of Sydney continues to recruit apartment buildings for the food scraps trial.