November 20, 2022
Emily's Top Five Tips for a more Sustainable Office Recycling Program
Most businesses recycle. The challenge is building on these programs to make your workspace recycling program even more sustainable, particularly as recycling technology changes. Below our passionate environmentalist Emily shares her top five tips for office recycling.
TIP 1. Sustainable Purchases
Starting at the very beginning, embedding sustainability into any purchasing-based decision takes time, however the impact can be significant.
It is a simple logic, by buying less waste, particularly waste not easily recycled, the need to manage it at the other end reduces. Soft Plastic is a great place to start! We are obviously passionate about our Compost-A-Pak® bins liners, replacing plastic for corn. They are just as convenient to use, so it's a simple purchasing change which can have a huge impact on plastic consumption. Similarly, swapping to recycled paper, ordering items in bulk to reduce packaging and embracing reusable cups rather than single use disposables…the list goes on and on…
In fact, in our warehouse, we even offer a Singe Use Plastic-Free pallet dispatch, which replaces the disposable plastic pallet wrap with our reusable corners and wrap curtain. As such, it's always a good idea to start a conversation with your suppliers about how they can help you to be more sustainable.
TIP 2. Centralised Recycling Systems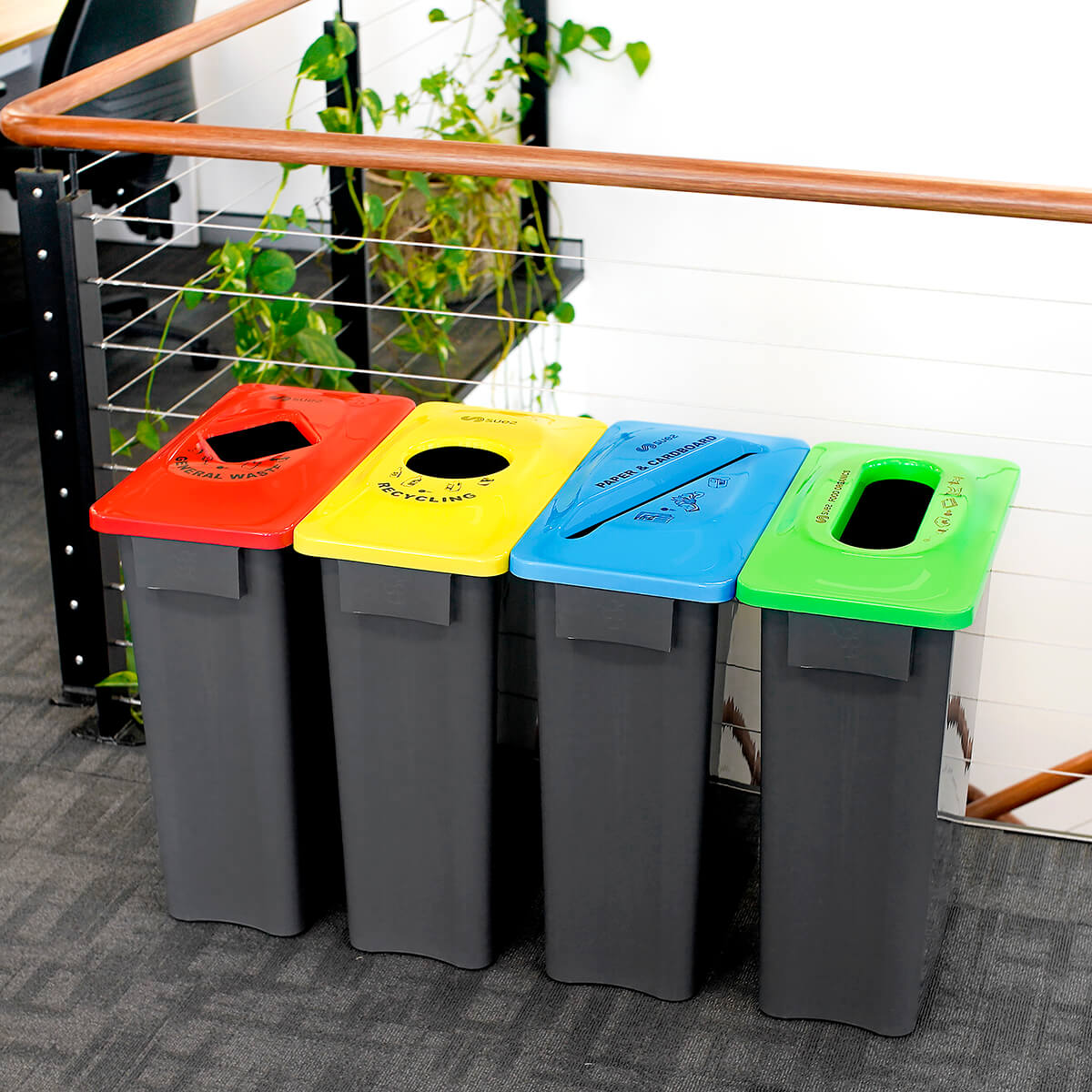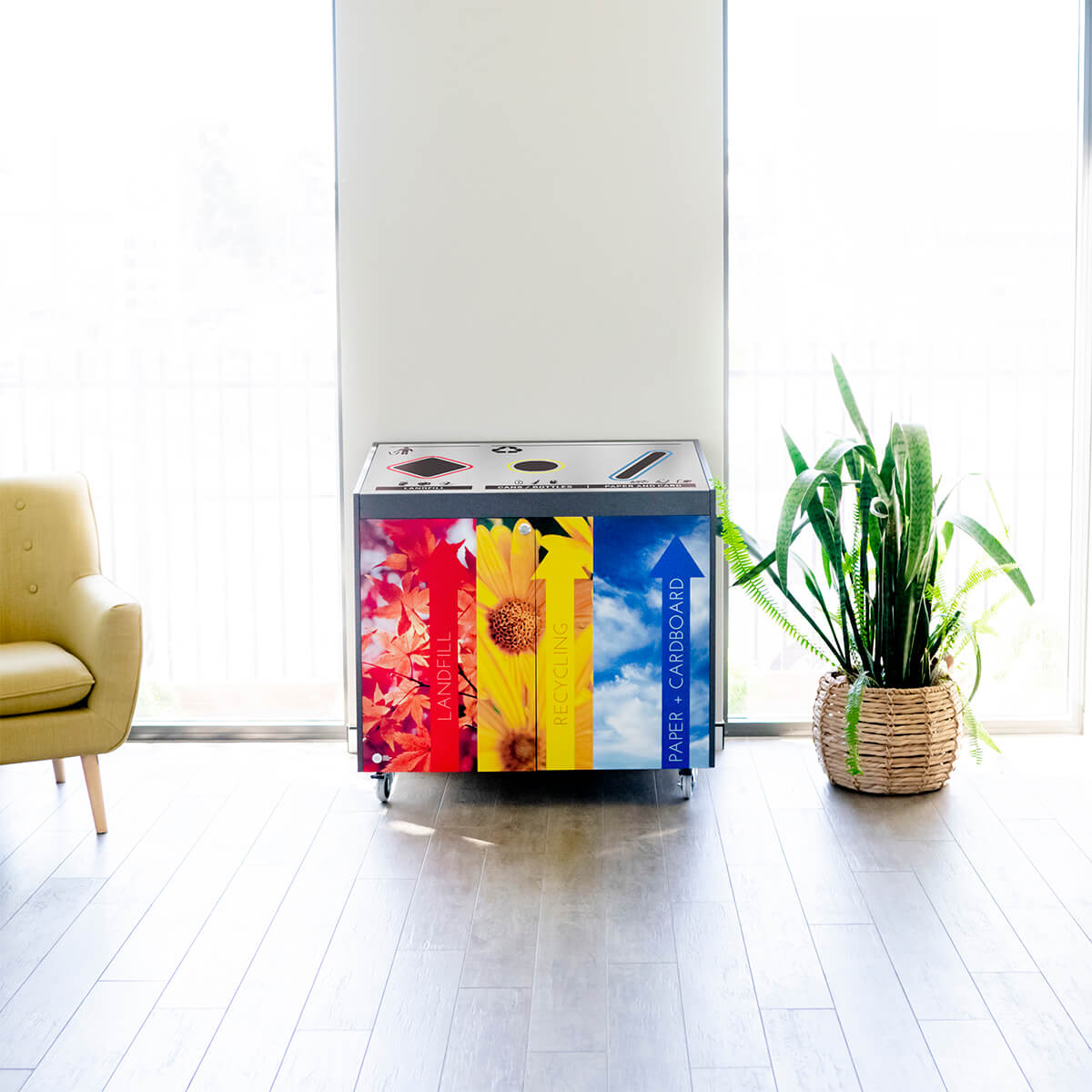 Centralised Recycling Systems are without doubt the best solution for office recycling. They are not restricted in footprint in the same way as under desk bins, and so the stations can have more streams, such as Glass, Soft Plastics or Coffee Cups. The more recovery streams can be separated into single bulk clean material, the more economically viable recycling becomes, a critical consideration if we want to boost recycling in Australia and create a true circular economy.
Centralised Stations also have the benefit of visibility. Studies show people are much more likely to take time to 'do the right thing' if others can see them recycling. We work regularly with consultants doing waste audits, and often under desk bins result in recycling levels as low as 12%. Quite simply visible, centralised stations reduced contamination and optimise recycling!
The great news is that if you need to pitch a new centralised bin system to secure the budget, this solution reduces the number of bins you need to purchase, line, empty and clean, and so the FINANCIAL BENEFITS add up quite quickly! Plus there are even ergonomic benefits in getting the team up for a two minute stretch!
You can learn more about centralised recycling systems here.
TIP 3. Building Simple Processes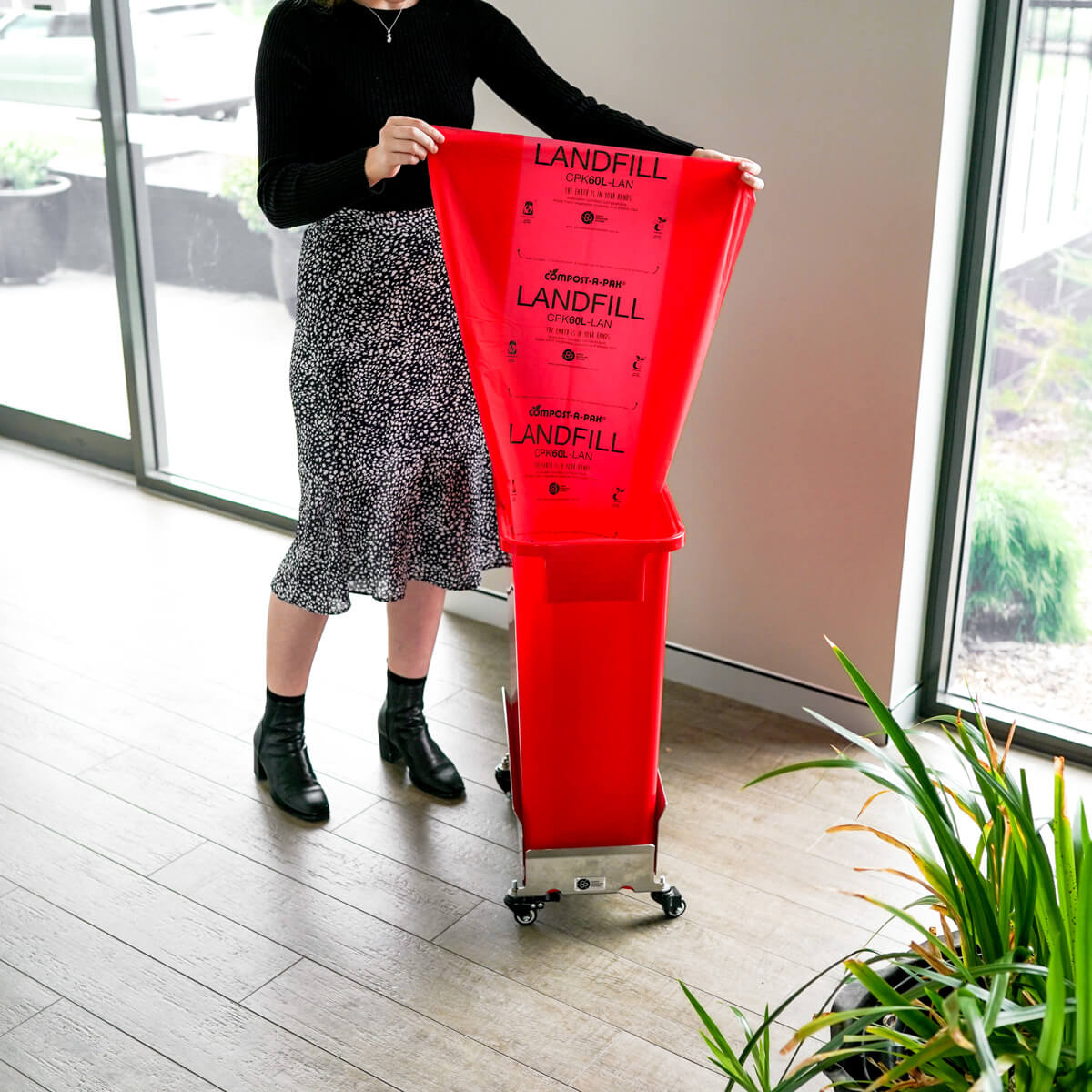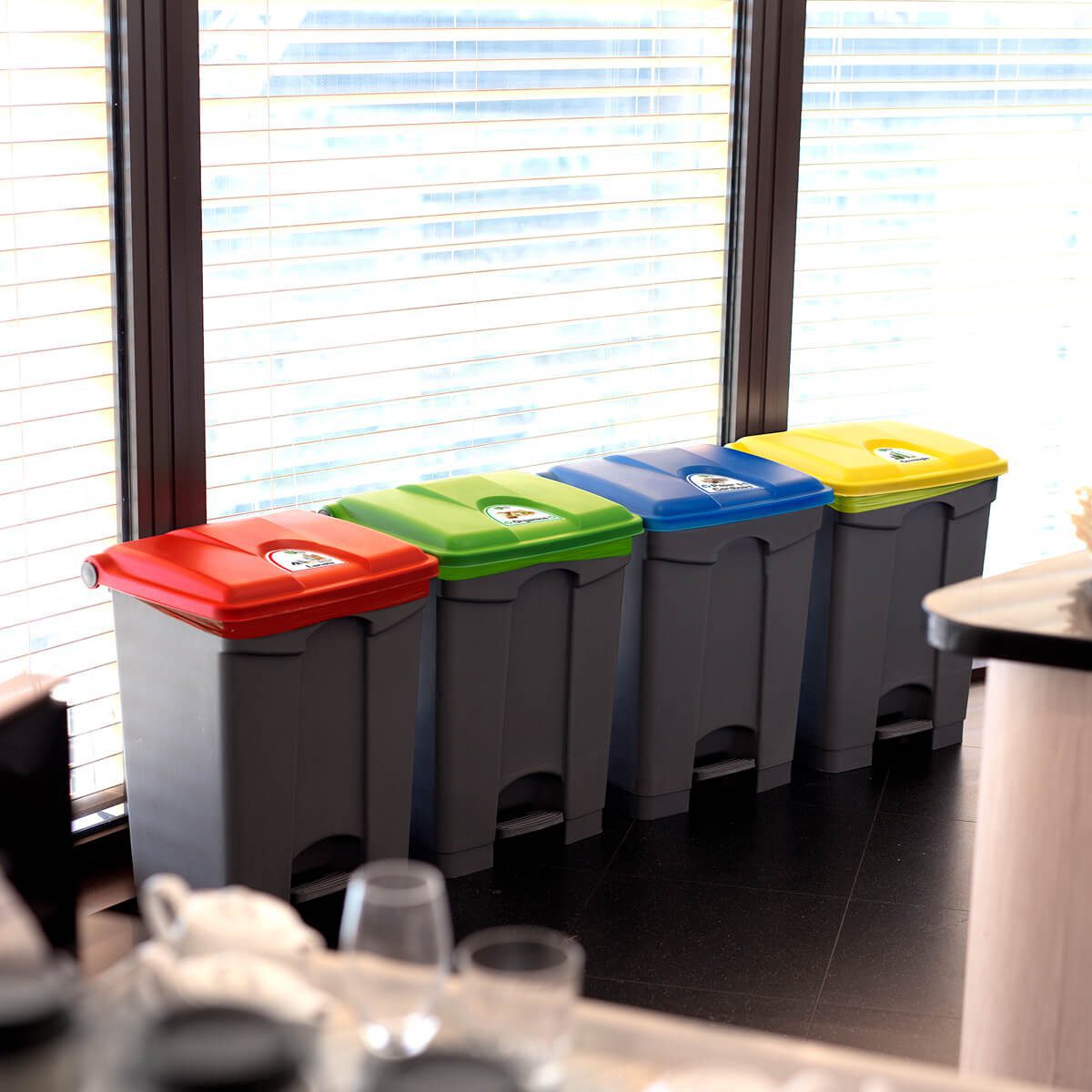 Like any change, if your recycling system is designed and built to be easy, people will be more likely to embrace the change.
For the office team, centralised stations need to be in convenient location where people have waste. They should also be positioned in multiple streams so users can make the choice to do the right thing.
The success of systems also relies on the Facility Managers and Cleaners. Having systems which easily segregate waste as it is collected it ideal, whether it be multiple stream trolley systems, or coloured liners so collected items remain differentiated until they're deposited in the dock area for collection. Similar it's a great idea to standardise the position of each recycling stream in your back dock and ensure they are differentiated as well. If you don't want to purchase new back-of-house bins, a great way to achieve this is simply painting areas in the Australian Standard waste colours so your entire system from front of hour through to collection is consistent. (Red-Landfill, Yellow recycling, blue paper etc)
TIP 4. Rethink Single Use Before Recycling
There is the dream of a paperless office, and then the reality of offices such as ours in which adjusted packing slips and used distribution maps gather for recycling. Whilst we always purchase 100% Recycled Paper (not just Recyclable), and always place confidential paper into our MultiSort Confidential Paper Bin, we also extend the life of paper by collecting for notebooks. A really simple system, all single sided pages are collected in our Paper Recycling Box. Once full, the A4 pages are cut in half, hole punched and bound. The team then use these for notebooks, reducing our need to purchase.
In the same way even our Milk Bottles are upcycled to use as watering cans, or envelopes cut up and stamped to be used to bound folds of liners for online orders.
We also partner with a local Fruit and Vegetable Wholesaler, during some of our large council programs. Our oversupply of cartons during these periods are perfect for their customer's distribution cartons, resulting in a win-win situation for both businesses.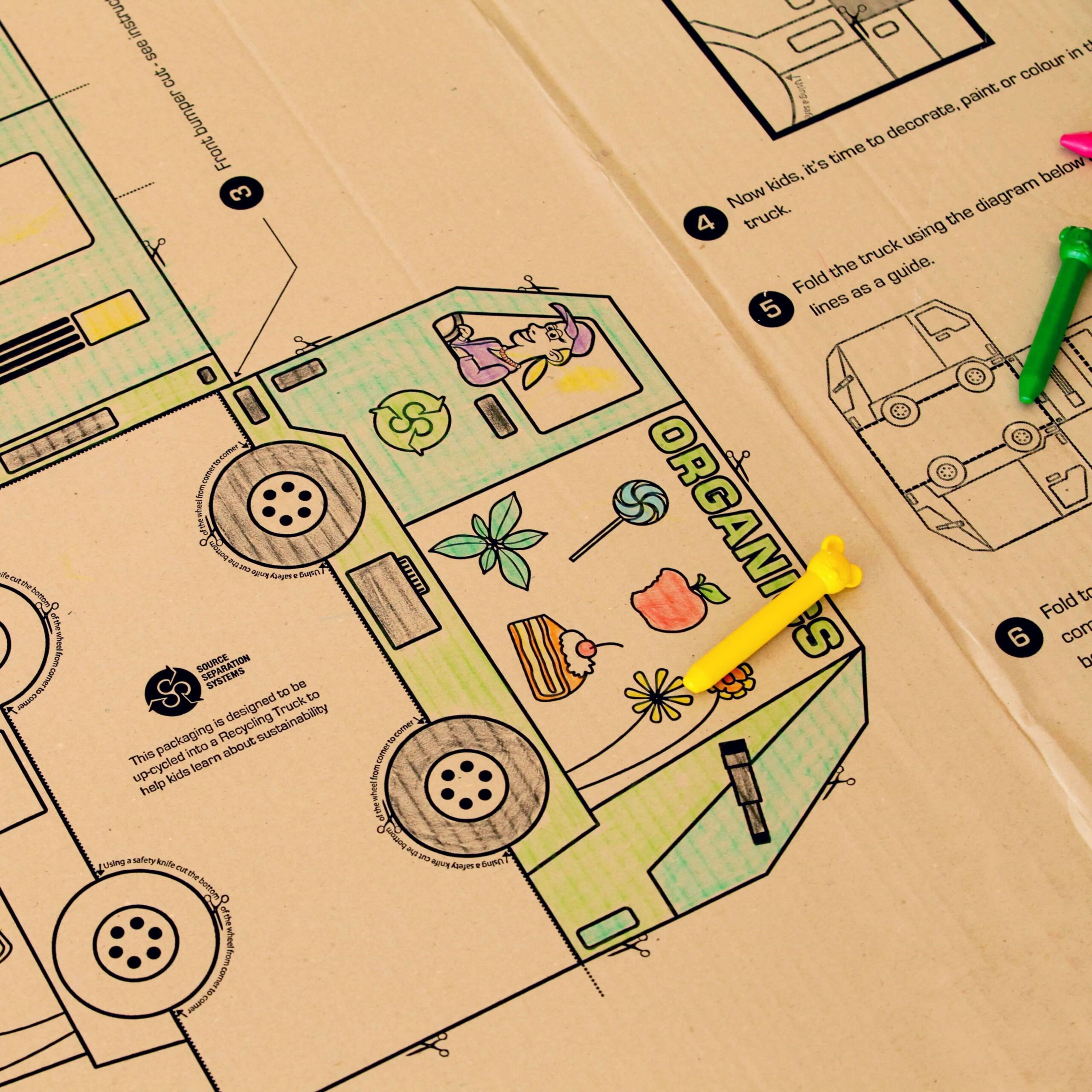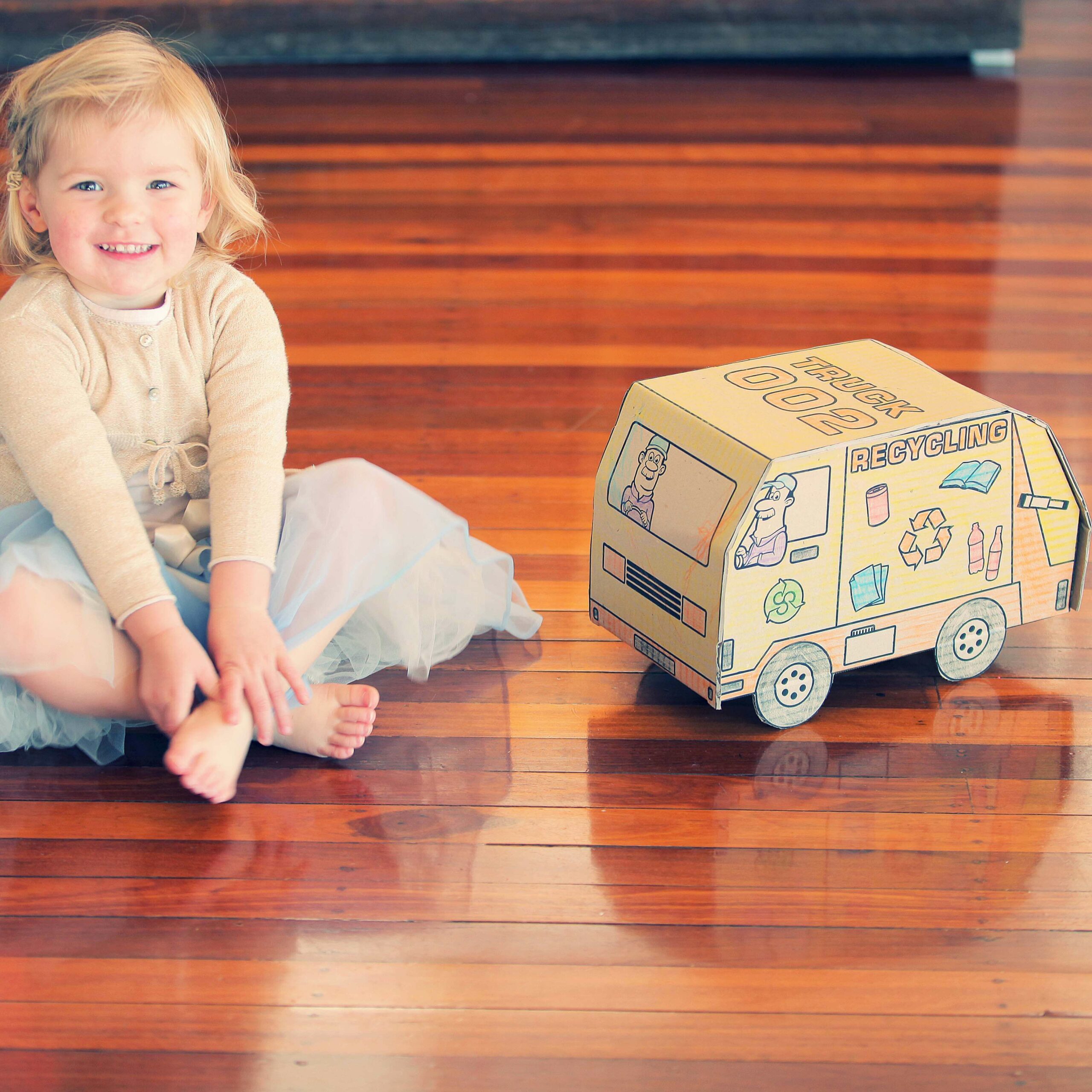 This is a chance to think creatively, and partner with others.
We do unfortunately have a requirement for single use products, particularly for the protection of our goods during dispatch, however we think carefully about the lifecycle during product design and within our internal processes.
All our cartons are designed with reuse in mind. In fact, some of our key cartons are also designed to be upcycled by kids into 'Recycling Trucks' or an 'Organic Farm Barn' to teach kids about sustainability.
TIP 5. Recycling Extra Items
Best practice recycling programs are always customised, as both the type of waste and recycling technology available varies from office to office. The best way to assess how to make the biggest impact at your site, is to peer (carefully) into your Landfill bin for inspiration. Once the large-scale separation of recoverable and organics is working successfully, often the Landfill bin contains site specific items which, if collected separately, can be recovered.
After adding Soft Plastics to our kitchen bins, we then use transparent Recycling Tubes for smaller items, which have the added benefit of reducing contamination. Stationery and Batteries are our key items remaining, so we collect these and return them back to Officeworks to be recycled as part of their recycling program. We are a big believers in manufacturers taking responsibility for the waste they generate, and by supporting programs like this, it helps support responsible companies, and encourage businesses to review their entire manufacturing process to identify ways to minimise packaging and the end of life waste they generate.
If you are unsure what items can be recycled in your location, you can log onto Planet Ark to check.
An extra TIP. Welcome Nature In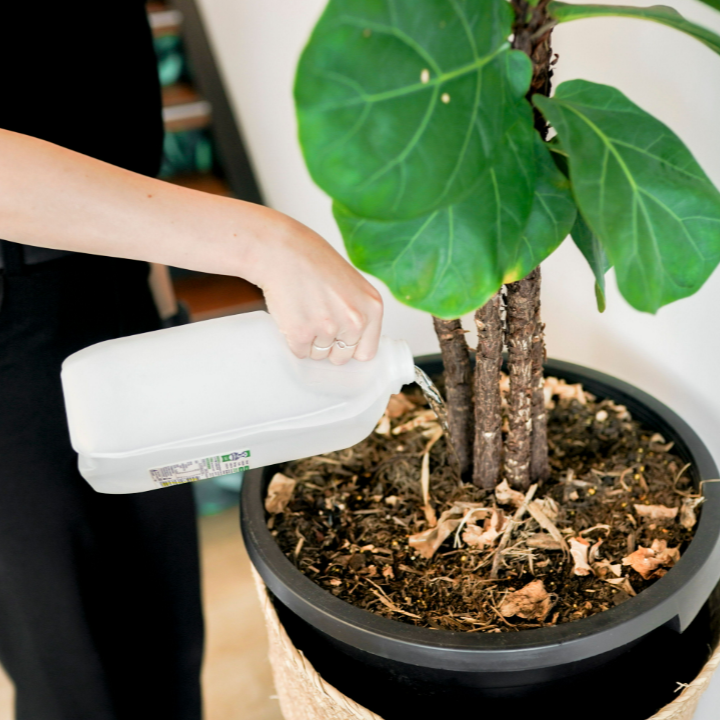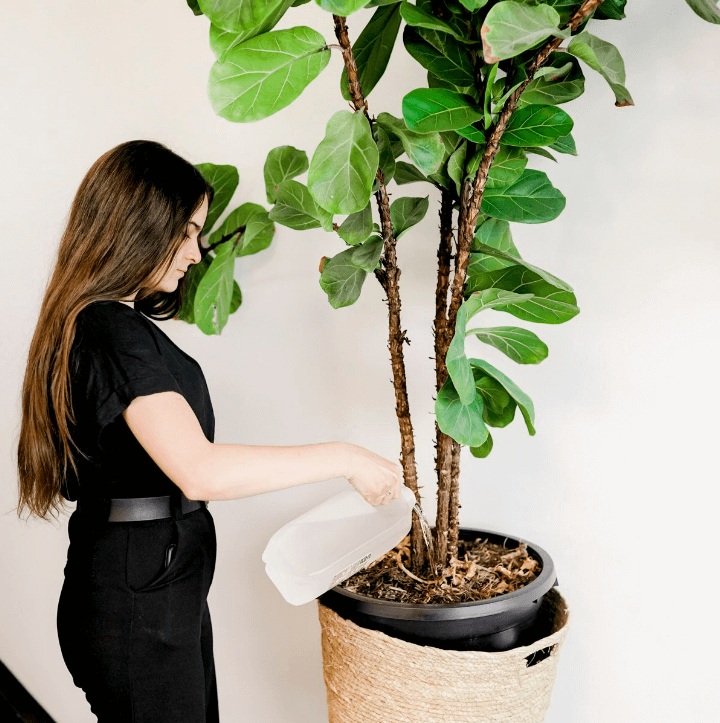 OK, so this is not directly a recycling tip, however what better way to remind your team to be more sustainable and help protect the beauty of nature than by bringing it indoors.
Our office is teeming with plants, in fact so much so that it's impossible to get to the photocopier without feeling a gentle tap from the overhanging plants. Selected well, plants only require a brief once a week water and chat (if you want them to grow well of course!).
It's an enjoyable break on a Friday afternoon, to water them all and think about the priorities for next week. Plus, there are so many benefits, with studies showing indoor plants not only improve the air quality but improve productivity and reduce stress.
I would love to hear from you about how you transformed your workspace and smashed your sustainability goals. And if you have any tips to add to the list please contact me or give me a call on 02 49 537 644 to chat.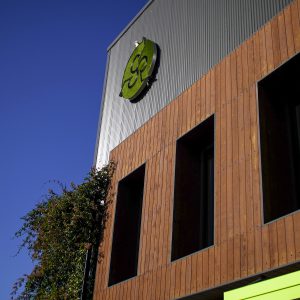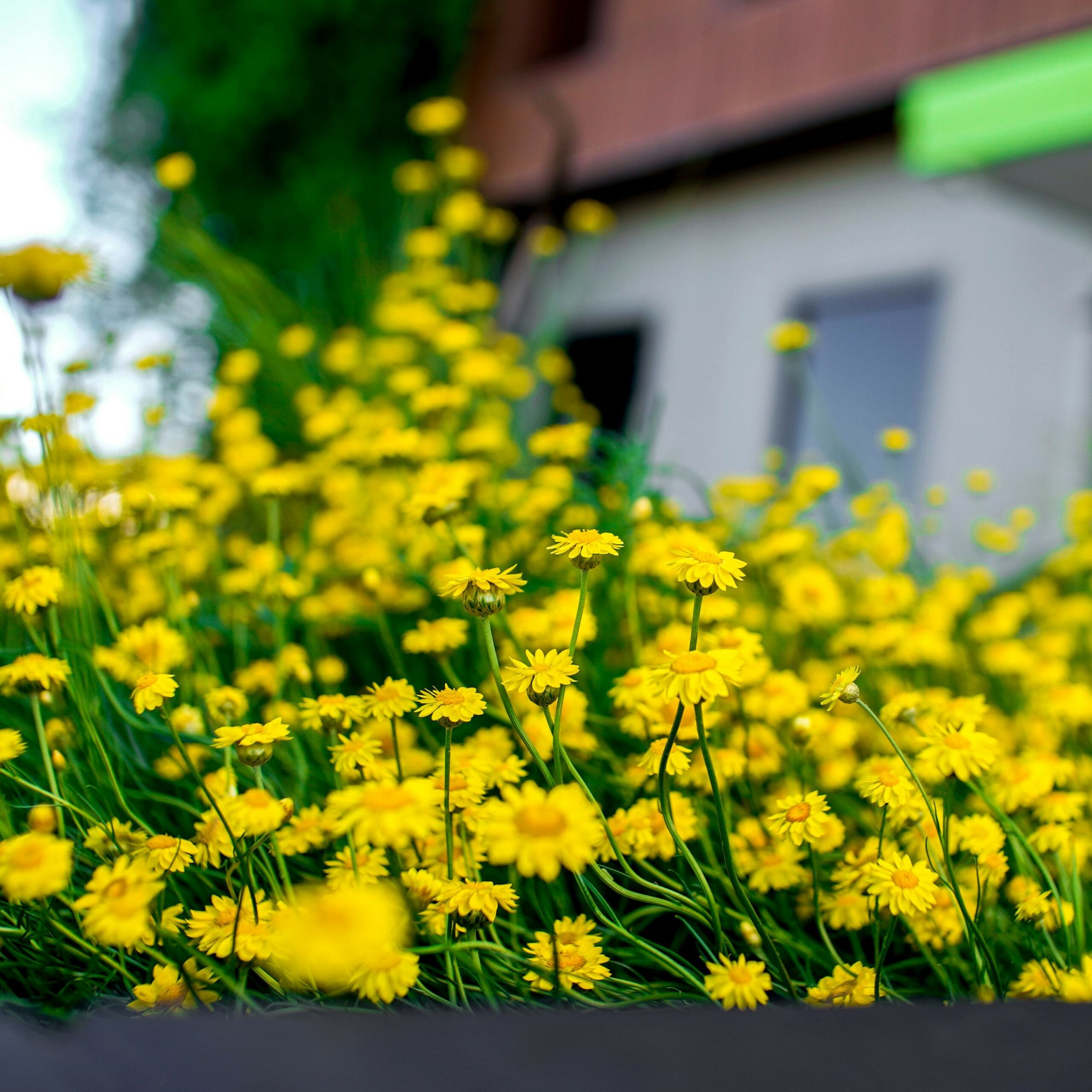 Our green building facade in flower during Spring. It's a great way to be greeting each morning.