November 08, 2017
CDS, a Unique Chance to Support Local Charities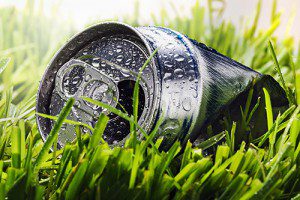 In SA last year, the Container Deposit Scheme (CDS) raised almost $60 million annually for charities and community groups. It's a powerful testament of the success of the program, which also improves litter and recycling rates.
NSW is the third state to announce the implementation of the program, with QLD, ACT and WA to follow. According to the 2015-16 National Litter Index, 49% of litter volume is comprised of beverage containers, and as more states get involved, it's hoped that South Australia's fabulous return rate of approx. 77% and landfill diversion rates of 80% can be mirrored.
After almost 40 years in operation South Australia's program certainly provides some great case studies into how the program can be successfully leveraged by business and charitable organisations.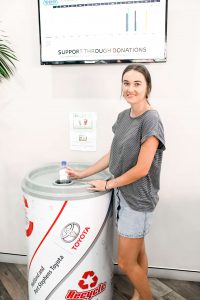 Many smaller businesses have installed collection points, and collect containers to raise funds for programs, sometimes as simple as the Christmas Party. All it takes is a few Change Champions to promote the program, a collection station, and volunteers to collect and deposit the containers for refunds.
On the other end of the scale, predominant locations such as major airports, and commercial buildings have chosen to partner with charity groups, and through such programs have raised in excess of $50k a year. There are a few keys to success for such larger programs.
– Clearly visible deposit stations, which highlight the charity organisation which is benefiting from the program. This is a great way to promote both the program, and also the charitable donation of the organisation installing the bins. Such charity programs have been shown to increase both customer and employee engagement.
– CDS Collection Bins are place strategically alongside other Landfill bins to minimise contamination.
– Streamlined BOH collection processes. Having a dedicated dock area, and a simple MGB swap over system, minimises any manual handling and additional workload for cleaning and facilities staff. Charity groups such as the Scouts then pick up the MGBs at set timeframes, which also works to minimise the organisation waste collection costs. Win – Win!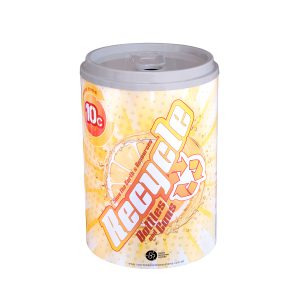 Regardless of the size of your program, even starting with a small employee lead program, the implementation of the CDS presents a great opportunity to raise funds to support charities, improve environmental outcomes, minimize waste collection costs, and at the same time, with a well-run program, you might find employees and customer engagement improves!
We would love to hear any of your experiences with the program, and tips you may have.
If you are looking for a collection unit, just contact our team for details about our Recycling Can, MultiSort Ranges or customised solutions.