August 22, 2013
Blogger, Natural New Age Mum's Review Of Compost-A-Pak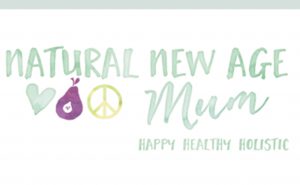 ARTICLE PUBLISHED BY NATURAL NEW AGE MUM. Check out her fabulous blog about being happy, healthy and holistic –  http://naturalnewagemum.com/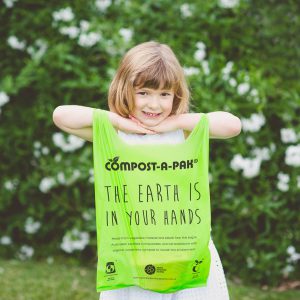 Environmentally-friendly living is one area that we are still trying to find our way with. We are far from perfect, but we do try. I want to be an eco-warrior but sometimes life just gets in the way! The recent Plastic Free July campaign made us look at our plastic usage and try to cut it down even more. One thing I just couldn't work out a solution for was plastic bin bags. I tried the newspaper thing but oh my gosh, what a mess! Not very user-friendly for families.
Then the gorgeous Natasha from Aussie company, Compost-A-Pak contacted me to let me know about their bags. I confess I did get a little excited about waste management! She sent me some bags to try out and I learnt more about the other ways you can use them – it was even cooler than I first thought.
Okay, so let me tell you few facts about waste disposal and how it impacts on the environment.
COMPOSTING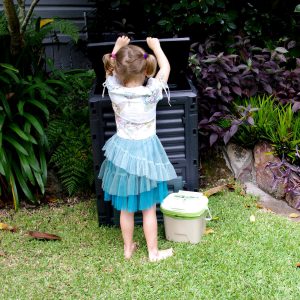 Almost 50% of Australian household waste is organic and can be composted so the nutrients are returned to the soil. Unfortunately, much of this waste ends up in landfills, not back in our gardens. In landfills, it creates harmful carbon gases and liquid, which continue to escape and impact of environment and local animals for up to thirty years. We really should all be making an effort to compost and use it on our gardens.
PLASTIC BAGS
Each year an estimated 36,700 tons of plastic bags alone end up in landfills, not including those that are littered. It's known that they take up to 100 years to breakdown. Eeeeep!
GREEN SHOPPING BAGS
The 'environmental' green bags are an improvement on plastic bags as they are reusable. But did you know that these bags are made of polypropylene, a fossil fuel-based plastic, the same indestructible material used to make car bumpers and wheelie bins? These bags are preserved in landfill for hundreds of years. Not so 'green' after all? I think we were 'greenwashed' on that one!
Okay, so given these problems, the guys at Compost-A-Pak decided we needed bags that are truly compostable. They created a range of bin liners in various sizes and shopping bags that are Australian certified as 100% compostable – there is no harmful residue left in the soil once the bags break down. They take about the same time as a dry leaf to breakdown.
COOL RIGHT?
Okay, so what are they made of? The bags and liners are made of corn starch, a seasonal crop. Third grade corn which is not suitable for human consumption, is sourced from international regions with high rainfall to ensure there is no need for irrigation. The bags are printed with a soy based ink. They are quite durable and you wouldn't notice a difference using them compared to plastic bags.
HOW DO YOU USE THEM?
1. SWAP OVER
Make a direct swap to the compostable bin liners and shopping bags. That way, you know that you are not contributing more plastic to landfill. That eases my eco-guilt and makes me happy.
2. START COMPOSTING
Kitchen Starter Pack: Use the compostable bin liners inside the bench top kitchen caddy. Put your organic waste in the bin, tie it up and go and put the whole thing in your compost bin. Loving it. No more smelly compost bins to wash out!
Composting Pack: The composting pack is the kitchen starter pack plus this cool Tumbling Composter. Perfect if you need the whole shebang!
Yes, I may be overly excited about waste management and composting! I think these products are pretty awesome. They make being an eco-warrior pretty easy and manageable for every day families. We all know that is change is easy we are going to keep it up. If it's too complicated, it will fall by the wayside and we won't keep it up long-term.
I like to think I can help change the world, one bin bag at a time!
Want to try them out for yourself? You can purchase them online at the website, and at selected retail outlets.