November 14, 2013
Best Practice Recycling Bins & the Right Industry Contacts Makes Recycling Easy!
Source Separation Systems' specialise in providing you an extensive range of innovative products, manufactured to the highest standards, with specialised diversion features…. however there is no sense driving your colleagues to diligently separate their waste if the appropriate collection and recycling facilities are not available.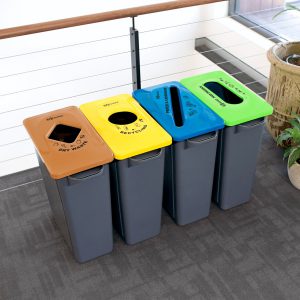 Planet Arks' Business Recycling Centre has the answer.
Their fantastic directory tool enables you to select from a huge range of waste types, specify your local area, and then it provides you with a list of companies who can recycling that material.
Equipped with our best practice recycling solutions, like the featured MultiSort Range,  and the right industry contacts, introducing a recycling program into your work place couldn't be easier.
Our entire range of products for the workplace, including the popular MultiSort range, are available here.
Planet Ark's fantastic directory tool is available here.